Hot Head EU CUBE Engine Heater
The Smallest Quality Device out of the Hot Head Family, up to 1000 watts.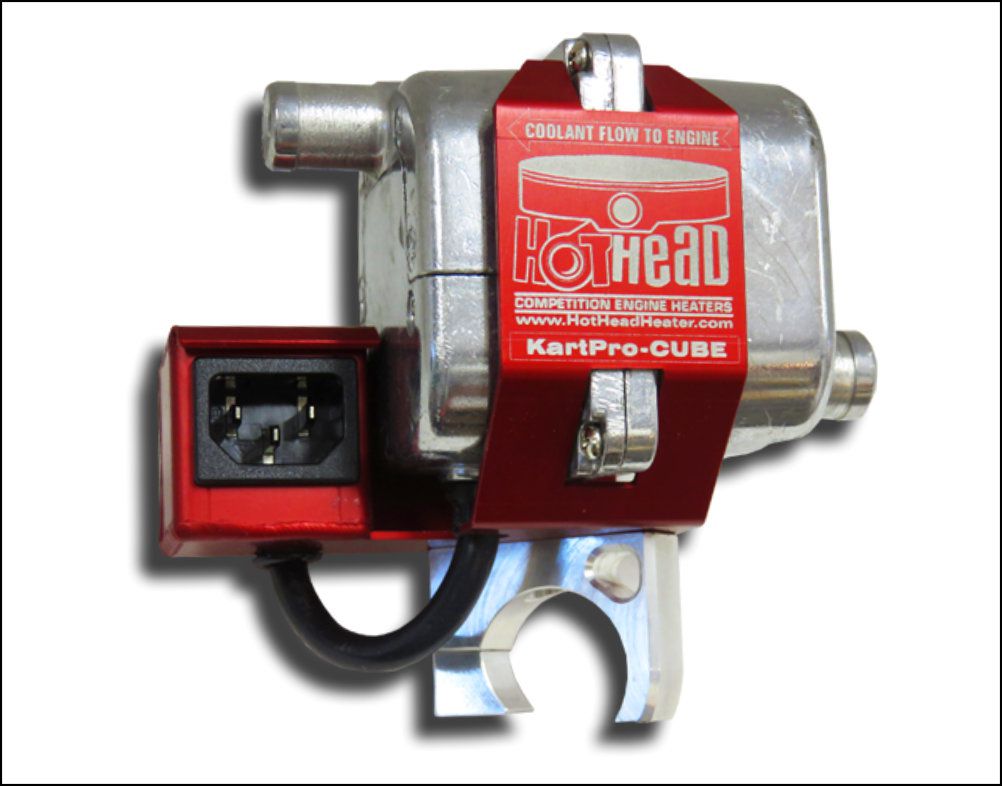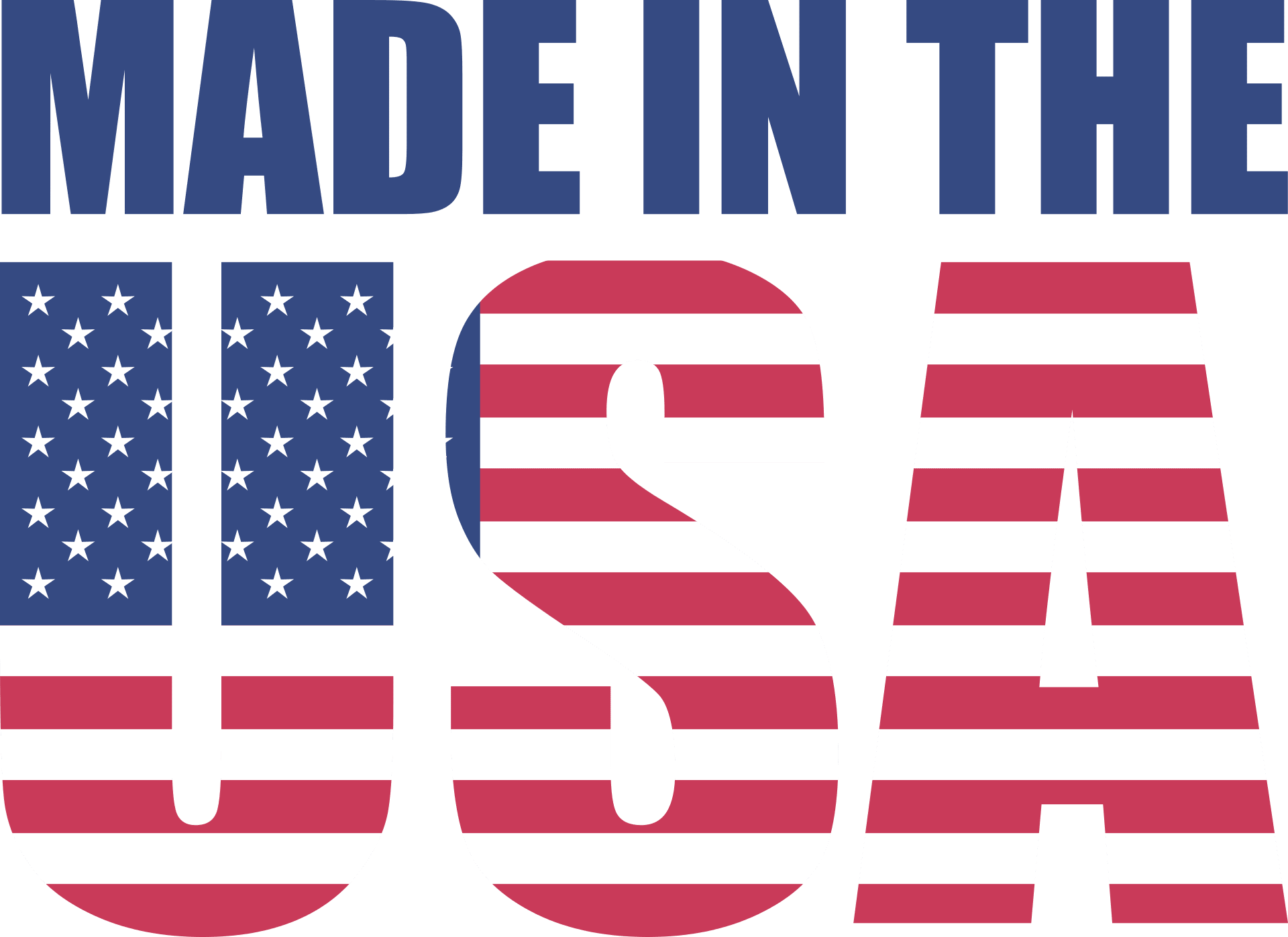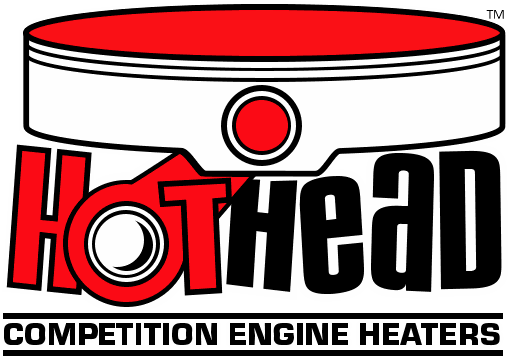 The Hot Head EU CUBE Competition Heater kit unit includes:
Head unit, C13 power cord, instruction book, 2 year factory warranty, stickers.
| | | |
| --- | --- | --- |
| Part number | Hot Head Heater - kart & motorbike engines -Model ''CUBE'' | Price |
| 11001000 | 9050 Engine heater 1000 watt-230V/50Hz EU application | € 239,- Excl. VAT |
The smallest device out of the Hot Head family that can be driven by a super silent 1 kVA power generator. Very popular by TAG/OK engine karters, accepted by organisations to respect the ''quiet rule''.

For water cooled engines less than 500ccm directly in the water system or above via the oil/water heat exchanger.

This on-board unit clamps to the chassis and is spliced into/along the path of the lower 19mm radiator hose. The universal chassis clamp fits tube sizes that include 30mm & 32mm.

The heating unit features an integrated pump, heating element and a 55 degree thermostat.

This on-board unit weighs less than 800 grams.

All prices are without VAT & EX warehouse Merelbeke - Belgium. RVF NV reserves the right to alter prices at any time without notice. See our other series for larger engine applications.